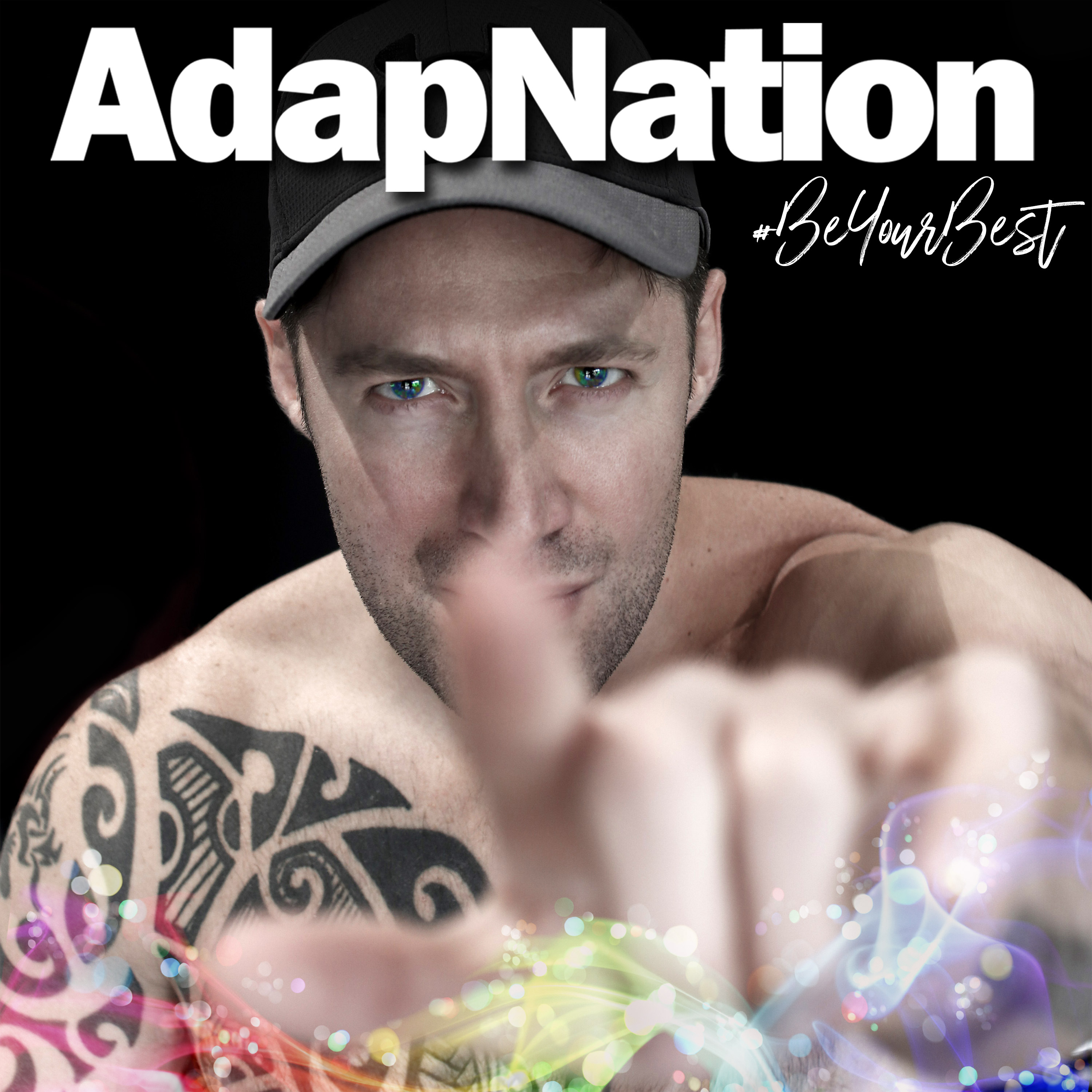 This episode was recorded initially on Mike Matthews top-ranking podcast Muscle For Life, and given the episodes popularity, we thought you'd like to hear it too. 
Steve has undergone quite the body, career and life transformation over the last couple years. It's those step changes in his life that lead to the founding of AdapNation and Steve's utter focus on helping you #BeYourBest. 
And if the truth be told, it was Mike's work - specifically his book Bigger Leaner Stronger, that was the catalyst for all this change. So, this episode is part testimonial to all the service and value Mike has delivered to Steve and others, combined with a walkthrough of Steve's holistic transformation. 
We touch on: 
1️⃣ Steve's obsession with work and how that lead him to a bad place from a health and body perspective
2️⃣ Steve's love for food and big portions, and how that caught up with him
3️⃣ What was the catalyst for seeking out change - for deciding enough was enough?
4️⃣ How Steve made progress, but it wasn't until he was introduced to Mike's work that things really changed
5️⃣ Fast forwarding to today, what Steve's life look like now
6️⃣ The cascading effect of getting in shape has had to the broader aspects of wellness and career
⭐️⭐️⭐️⭐️⭐️
If you like this and other AdapNation episodes, please don't forget to subscribe to the channel, as well as leaving a 5 star review and letting friends and family know of this Podcast on Social Media.
Where to Learn More about Mike Matthews & His Businesses
▪︎ Muscle For Life Website- https://www.muscleforlife.com
▪︎ Legion Athletics- Mike's high quality supplements company
▪︎ Muscle For Life Podcast- Mike's high-ranking Podcast channel
▪︎ Instagram- @muscleforlifefitness & @legionath
AdapNation Useful Links:
■ AdapNation Website- Where you will find articles, videos and journals on all things wellness, training and mindset
■ AdapNation Butler- An Online Personal Assistant that can inspire easy and tasty Home-cooking
■ AdapNation Food Diary- 100's of Tasty Healthy Meal Ideas, that are focussed on helping you thrive
■ Facebook Community- To get into conversation with like-minded folk wanting to be their best
■ #HyperWorkoutsYouTube Videos- 8-week training blocks, with video guides and print-outs
■ Steve's Body & Mind Progress Journals- Follow Steve's real-world progress, following all the principles within the Podcasts
■ AdapNation Instagram- To see what's going on in our world across business, training and family