Episodes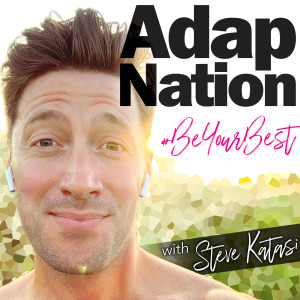 Friday Jan 15, 2021
Friday Jan 15, 2021
Ivor Cummins joins us for a part 3 in early Jan 2021 on the COVID response and narrative - this time with a stronger emphasis on the human struggle and emotions associated with being cognitively and societally isolated.
This episode is more of a thinking and emphasising discussion, whilst still keeping a firm hand on the technical aspects that people need to hear. Philosophical, empathic, principles and emotional connection.
This is a side of Ivor that people don't see as much. His passion for history, his warrior-like strength of character, and his capacity to emphasise with those that are struggling with being a lone wolf  in this fight of honesty vs hysteria.
I suspect a lot of people will be able to relate to the struggles discussed here, and may well find strength and/or acceptance in being part of this much needed discussion.
We chat about how Ivor is coping, where he finds his motivation and strength, how he manages his bias, and the painful reality for many with of being ostracised. Not just problems - we also touch on some sound advice on how to navigate this time.
We talk about some country COVID specifics and do a big deep dive into the UK winter resurgence / second wave situation. Did Ivor get it wrong? What data and signals do we need to track? How would Ivor characterise what we are seeing?
The UK Hospital Pressure. The UK Variant. The multitude of WHO pivots and why they are commitment to illogical positions such as Case Definition and Death Cert guidance? 
Lastly but perhaps most importantly - what would a cunning Govt do to engineer out of the hysteria and claim victory in the next few months by gaming nature?
It's THE covid conversation you'd love to have, if you could find someone on the same wavelength, a deep thinker, and who is intensely researched on the science and politics.
Check out the Full Show Notes of What's Discussed -  https://adapnation.io/155-ivor-cummins-covid-jan21/
The #BeYourBest Journey : https://adapnation.io/beyourbest-journey/ (10% off coupon OWNIT-2021)
Where to find IVOR CUMMINS and his work:
▪︎ YouTube - Ivor Cummins
▪︎ Social Media - Twitter & Facebook
▪︎ Website - https://thefatemperor.com
▪︎ Podcast - The Fat Emperor
⭐️⭐️⭐️⭐️⭐️
If you like this and other AdapNation episodes, please don't forget to subscribe to the channel, as well as leaving a 5 star review and letting friends and family know of this Podcast on Social Media.
AdapNation Useful Links:
The #BeYourBest Self-Optimisation Journey
■ Social - Instagram & Facebook & Tons of Free Website Content
■ #HyperWorkouts - Expertly written Gym Workout Plans, with video guides, print-outs & HeavySet import
■ AdapNation Butler - An Online Personal Assistant that can inspire easy and tasty Home-cooking
■ AdapNation Food Diary - 100's of Tasty Healthy Meal Ideas, that are focussed on helping you thrive
Comments
(1)
To leave or reply to comments, please download free Podbean or
Truly fantastic. Even as a trained, qualified scientist, I for one feel better for listening as, as you say, being in disagreement with virtually all the MSM and Government with almost every aspect of the handling of the situation has, for sure, had me doubting myself and at times isolated. Thank you guys. Such a lift.