Episodes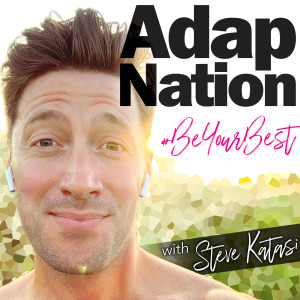 Wednesday Dec 30, 2020
Wednesday Dec 30, 2020
Dr. Clare Craig, an experienced 20 year pathologist veteran within and outside of the NHS, joins us on 30th Dec to talk about a number of key COVID scientific matters that have been significantly been misrepresented in 2020.
Expect to hear us cover Asymptomatic Transmission, Case Definition, SAGE, PCR Testing, Lateral Flow Testing, Excess Deaths, Hospital Pressures, the New Variant, False Positives, Herd Immunity, Immunity Metrics, Interesting Alternative Surveillance and much more. Full show notes listed below. 
Clare has worked not only with the NHS, but also on the important 100,000 Genome Project and AI cancer diagnostics, and given her specialism is incredibly familiar with testing and diagnostics.
With this experience and her advanced scientific faculties, she is able to interpret the science in ways most cannot. As such, whilst she recognises the viral pressure in 2020, she is highly sceptical with the approaches being taken nationally and globally. 
This episode is a synthesis of the most important scientific questions AdapNation has received regarding the COVID UK response in recent weeks. We cover a great deal, and should provide essential context and scientific insight to the whole nation - no matter your beliefs and position regarding the govt actions. 
It's a long interview due to the breadth of topics, the need to answer them with sufficient depth, and this unique situation to get such an expert speak at length to our many scientific curiosities. As a top tip, try listening at 1.5x speed - it's sounds good and condenses the listening time. 
ESSENTIAL LISTENING for all. Please share to your friends and family to widen and expand our public understanding of the actual science regarding COVID. 
Check out the Full Show Notes of What's Discussed - https://adapnation.io/154-dr-clare-craig-covid-science/
The #BeYourBest Journey : https://adapnation.io/beyourbest-journey/ (£10 coupon BESTYEAR-2020) 
Where to find DR CLARE CRAIG:
▪︎ Twitter: @ClareCraigPath
▪︎ Dr. Clare's website: logicinthetimeofcovid.com 
⭐️⭐️⭐️⭐️⭐️
If you like this and other AdapNation episodes, please don't forget to subscribe to the channel, as well as leaving a 5 star review and letting friends and family know of this Podcast on Social Media.
AdapNation Useful Links:
The #BeYourBest Self-Optimisation Journey 
■ Social - Instagram & Facebook & Tons of Free Website Content 
■ #HyperWorkouts - Expertly written Gym Workout Plans, with video guides, print-outs & HeavySet import 
■ AdapNation Butler - An Online Personal Assistant that can inspire easy and tasty Home-cooking 
■ AdapNation Food Diary - 100's of Tasty Healthy Meal Ideas, that are focussed on helping you thrive 
Comments
(3)
To leave or reply to comments, please download free Podbean or
Hi!! Thank you!! Around 70 min in I think is a part that she says that viruses over time get less lethal.. I and I'm sure others would love details on why this is.. nature is fascinating. Virus gets actually less lethal for its own survival as in not kill its host or our collective immune system does?
Just what I needed today. To hear you both calmly discussing what I feel to be the truth of what is happening, rather than hysterical fear spreading. Thanks for being one of the voices of reason.
Very thorough, honest & insightful discussion, thanks!