Episodes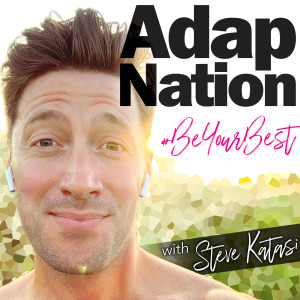 Tuesday Dec 15, 2020
Tuesday Dec 15, 2020
Dr. Malcolm Kendrick, long standing NHS GP, Hospital doctor, and Heart Disease Specialist brings his deep-thinking scientific and critical mind to the topic of COVID, Vaccines and the state of medical scientific research. 
This was recorded on 8th December 2020 - what Matt Hancock pegged as V-Day (the first day COVID vaccines were administered globally). 
Malcolm is a master in dissecting medical data and clinical trials, as well as identifying broader trends in health and medicine that seem to be resisted by the medical establishment. He's authored some critical books on Cholesterol, Heart Disease and the process of doctoring data by pharmaceutical companies. 
With a popular medical blog, a sought-after speaker, and an advocate for developing metabolic health with low carb real food diet formats, Dr Kendrick brings a well respected and well-known voice across the medical and nutritional communities - in part for his refreshing non-consensus thinking across some aspects of medicine. 
Given Malcolm's clinical experience with COVID Patients, his exposure to people with low cardio metabolic health, and his comfort in calling out issues with medicine and medical research, his voice desperately needs to be heard across the population.  
We dig deep into the manipulation of clinical data for profit or policy gain - be it the COVID data, vaccine trial data, or the general approach to medical research funded by big pharmaceuticals. We get into the COVID Vaccine Clinical trials, the death of science in 2020, and the concerns ahead for science unless drastic action is taken. And lots more… 
Check out the Full Show Notes of What's Discussed -  https://adapnation.io/153-dr-malcolm-kendrick-covid/
The #BeYourBest Journey : https://adapnation.io/beyourbest-journey/ (£10 coupon BESTYEAR-2020) 
Where to find DR MALCOLM KENDRICK:
Referenced Content on Dr Malcolm Kendrick's website:
▪︎ Clinical Trials . Pfizer Vaccine & AstraZeneca Vaccine 
▪︎ EuroMOMO
⭐️⭐️⭐️⭐️⭐️
If you like this and other AdapNation episodes, please don't forget to subscribe to the channel, as well as leaving a 5 star review and letting friends and family know of this Podcast on Social Media.
AdapNation Useful Links:
The #BeYourBest Self-Optimisation Journey 
■ Social - Instagram & Facebook & Tons of Free Website Content 
■ #HyperWorkouts - Expertly written Gym Workout Plans, with video guides, print-outs & HeavySet import 
■ AdapNation Butler - An Online Personal Assistant that can inspire easy and tasty Home-cooking 
■ AdapNation Food Diary - 100's of Tasty Healthy Meal Ideas, that are focussed on helping you thrive 
Comments
(1)
To leave or reply to comments, please download free Podbean or
This was a great interview. I've listened to it several times to remain sane!