Episodes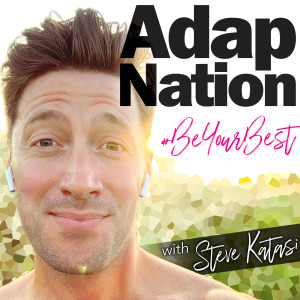 Wednesday Nov 04, 2020
Wednesday Nov 04, 2020
Swedish A&E Physician Dr. Sebastian Rushworth joins us to help clear up all the Chinese whispers, claims and debates regarding Sweden's COVID response and their lifestyle, society, country. 
After this 1.5h podcast interview, we will once and for all put all this emotional debate on Sweden to rest.
Sebastian has been speaking up, mostly to help answer overwhelming foreign interest, on the realities of the Swedish response to COVID, what it was like in A&E during the peak period, and way of living during the epidemic and since. He has been featured a couple of times on Dr Malcolm Kendrick's clinical blog, on Ivor Cummins podcast, and has also written extensively on his own blog. 
You'll here all the Swedish insight you need regarding their culture, lifestyle and their "population density" as it relates to the COVID-19 response... all in one place, and from the #horsesmouth.
We covered SO MUCH. You'll love it. After hearing this, you'll be able to hold your own on Swedish #covid debate with confidence.
Check out the Full Show Notes of What's Discussed - https://adapnation.io/149-sweden-covid-sebastian/
The #BeYourBest Journey : https://adapnation.io/beyourbest-journey/ (£10 coupon BESTYEAR-2020) 
CORRECTION: Sebastian made reference to double counting for each positive test a person gets. After the recording, Sebastian asked to caveat this statement as he could not verify that with evidence. 
Where to find DR SEBASTIAN RUSHWORTH:
▪︎ Website & Blog - https://sebastianrushworth.com
▪︎ Twitter - @sebrushworth 
▪︎ Facebook - Sebastian Rushworth M.D.  
Referenced Content on Dr Malcolm Kendrick's website:
▪︎ FULL ARTICLE FROM SWEDISH A&E DOCTOR
▪︎ HOW BAD IS COVID REALLY? A SWEDISH DOCTOR'S PERSPECTIVE
⭐️⭐️⭐️⭐️⭐️
If you like this and other AdapNation episodes, please don't forget to subscribe to the channel, as well as leaving a 5 star review and letting friends and family know of this Podcast on Social Media.
AdapNation Useful Links:
The #BeYourBest Self-Optimisation Journey 
■ Social - Instagram & Facebook & Tons of Free Website Content 
■ #HyperWorkouts - Expertly written Gym Workout Plans, with video guides, print-outs & HeavySet import 
■ AdapNation Butler - An Online Personal Assistant that can inspire easy and tasty Home-cooking 
■ AdapNation Food Diary - 100's of Tasty Healthy Meal Ideas, that are focussed on helping you thrive